Shallow Gas Well Deliquifying - Up to 1000m
Airwell's oil and gas technology using the direct gas displacement principle of using high pressure, low volume gas to displace fluid which can operate multiple pumps across a site is ideally suited to shallow gas well deliquifying applications for both coal bed methane and conventional gas operations.
The Airwell shallow gas well technology can deliquify gas wells down to 1000m and can deliquify anywhere from 100 down to 0 barrels of fluid per day
Airwell's pumping technology is suited to low flow applications and its ability to modify its pumping rate to match the well yield minimizes work over time to change pumping equipment. This work over time is further reduced by the Airwell pumps long "down well life" with most of the control and mechanical technology located outside of the pump.
Airwells ability to vary flow also means that Airwells pumping equipment can operate at a high flow rate to pump off the well and then change its rate to keep the well producing without having to change pumping equipment or even with the addition of remote telemetry having to visit the well site.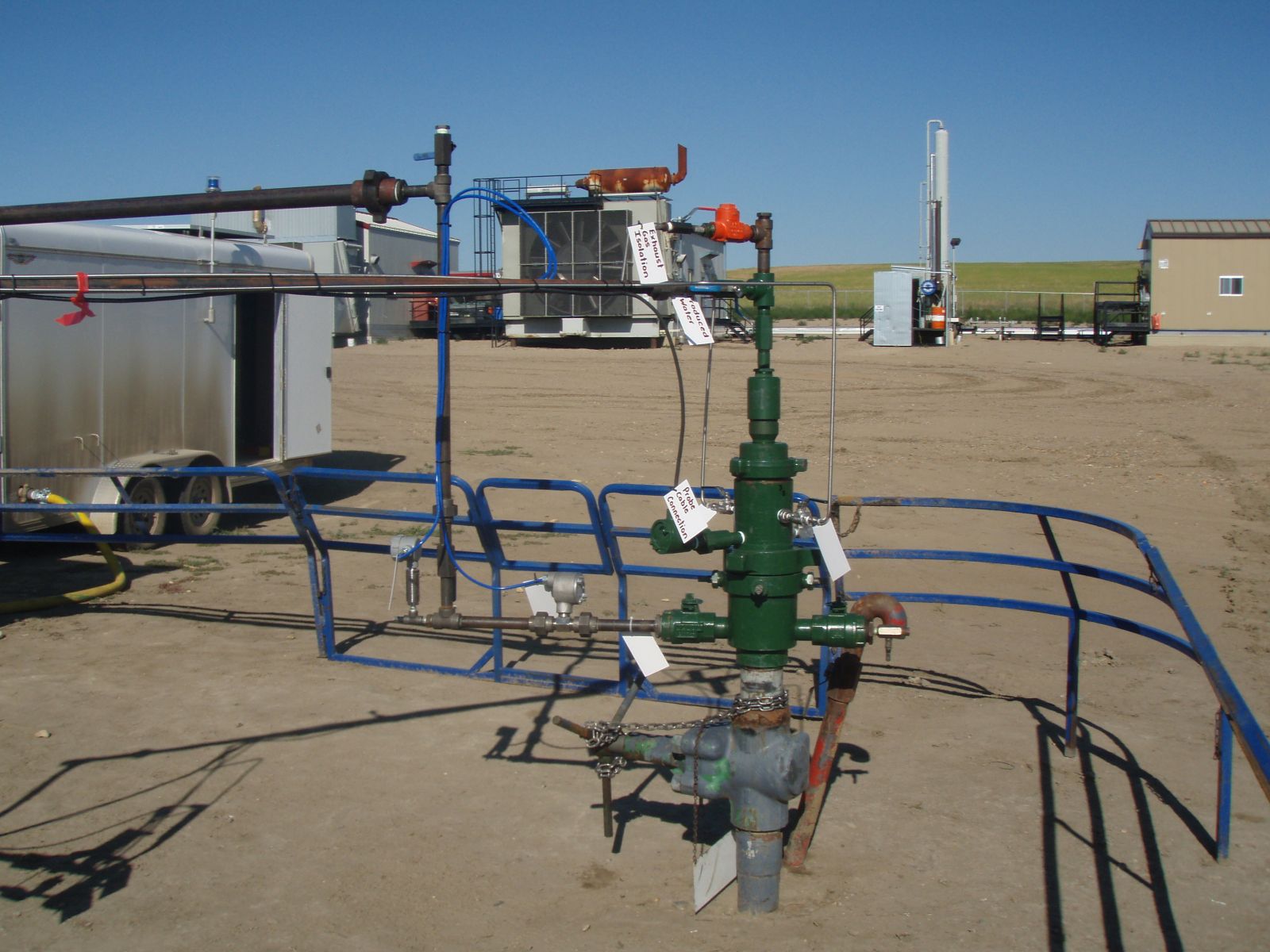 Airwell can also reduce the environmental impact of deliquifying a well, with less visual impact on the well site, reduced noise with the compressor operating the pump located away from the well at a central location and the addition of remote telemetry and monitoring meaning less time spent on site.   
Key to Airwells reliability and reduced site downtime and work over costs  is the ability for the Airwell pumping technology to handle suspended particulates and fines normally associated with shallow gas well deliquifying . Even if the Airwell pump does become clogged with fines it will not damage the pump and can be cleaned and replaced in the well.
To find out about some of the projects that Airwell have been working on please view our case studies.
For more information about Airwells capabilities in shallow gas well deliquifying please read Airwell's Oil and Gas technical brochure or contact us for more information.