Minesite Dewatering
Airwell have been providing a range of dewatering solutions for the mining industry for the past 25 years
.
Airwell can provide conventional large volume water pumps for pit dewatering and blast hole dewatering to suit various mine site applications and requirements.
We can also supply Airwell's unique direct air displacement pumping system, which is ideally suited for providing low flow dewatering solutions or for dewatering projects which are located large distances away from power.
Airwell has completed several types of dewatering including pit wall stabilisation and depressurisation, wet spot dewatering and also blast hole dewatering. The Airwell pump system is the logical solution for these dewatering situations because of the following advantages which normally hamper traditional dewatering methods.
Location:  The ability for the Airwell system to operate in locations that are a long distance away from a power source makes it the ideal solution to mine site dewatering applications where the workshop power is a large distance away from the pit or tailings dam.
Variable Flow Rates: The variable flow nature of dewatering matches perfectly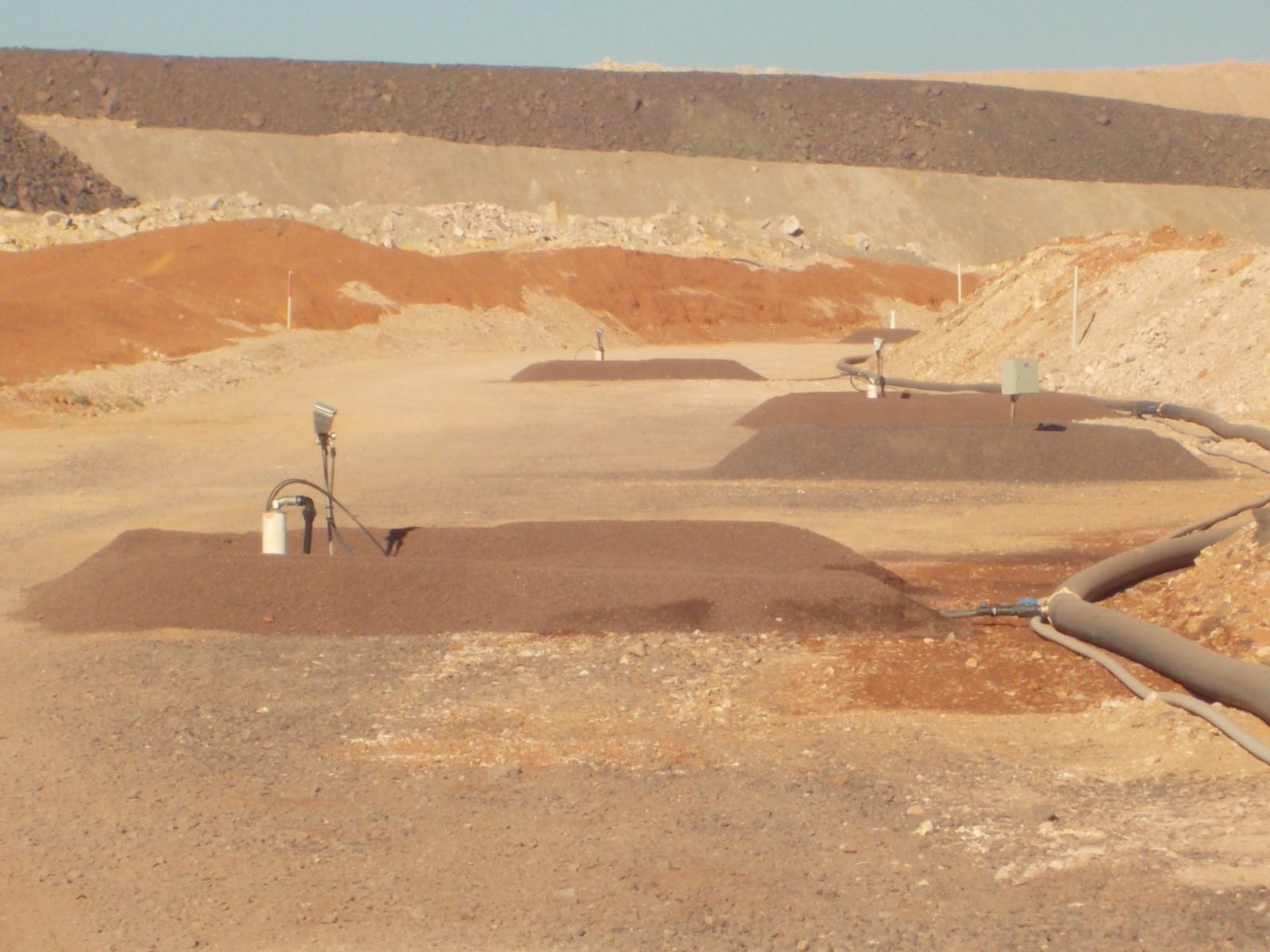 with the Airwell pump system, as the reducing flow rates normally associated with dewatering are easily handled by the Airwell pump right down to no flow at all without causing any damage to the pumping system.
Water Conditions and Quality: The Airwell pumping system is able to handle a variety of water conditions and quality which are normally encountered during dewatering. The Airwell systems ability to pump high and low ph water, acid forming tailings and large quantities of grit or suspended solids allow it to complete dewatering projects which traditional pumping equipment can't.
Airwell pumps have remote telemetry and monitoring options and can also provide intrinsic safe systems for hazardous sites and areas. For more information on Airwell's dewatering options contact us.