Tom Sedgwick Gearing Up for Field Day Season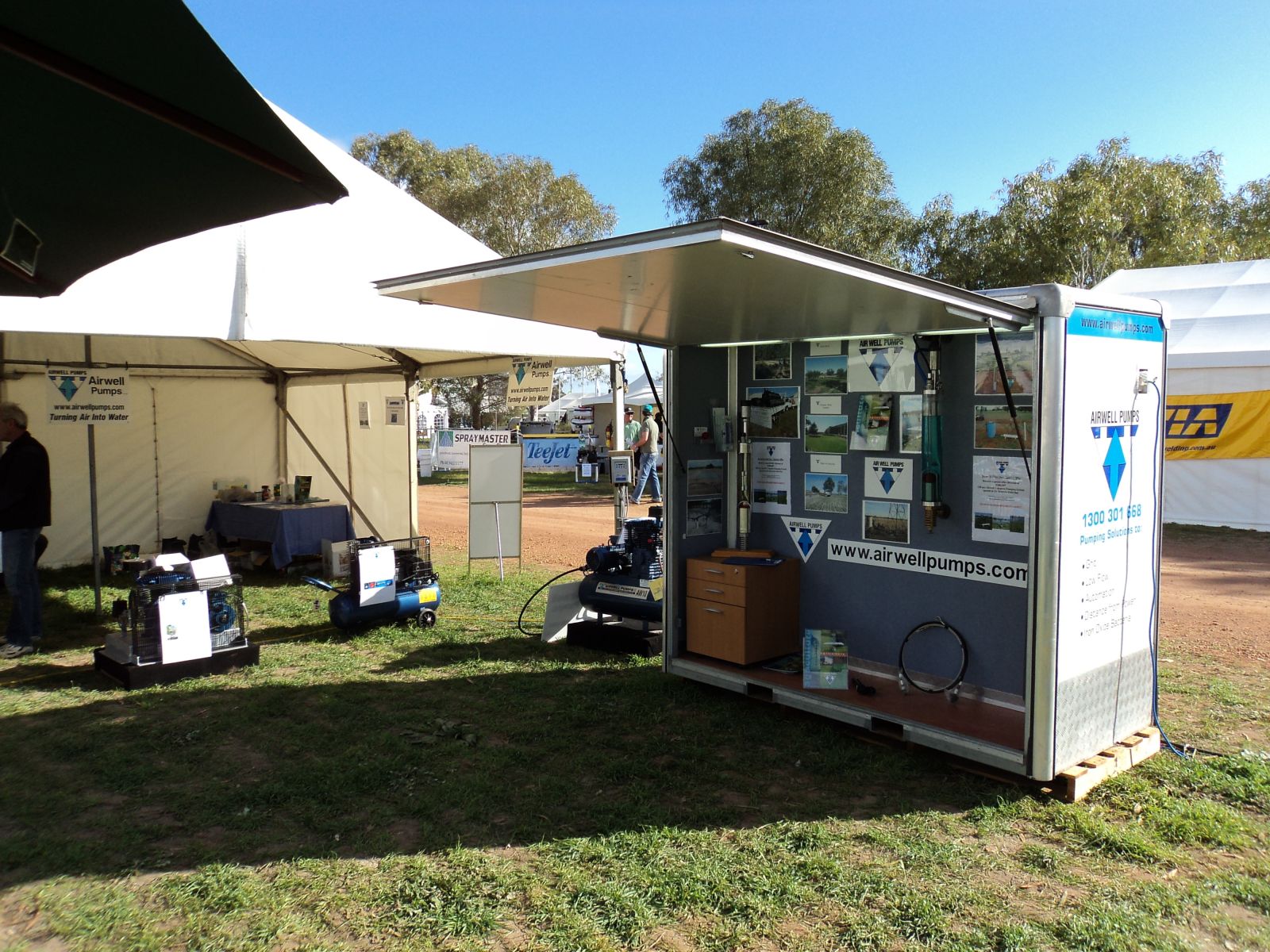 Field days season has come around for 2012 and after an absence at some WA field days last year Tom Sedgwick is gearing up for a big field day season in 2012. Tom will be attending Dowerin on August 29 and 30 at the regular Airwell Stand 342, then he will be at the Newdegate Field day on the 5th and 6th of September at Stand 82A and will finish the WA field day season at the Mingenew  Field Day on the 20th and 21st of September at Stand 95.
As always Tom would love to catch up with any existing Airwell customers who are attending the field day to find out how their Airwell systems are going. Tom is also keen to meet many of the potential Airwell customers who have expressed interest in the pumping technology over the past few months.
Tom will also be offering a field day special for the 2012 field day season. Specials are also available on pump and compressor consumable items. Please visit our Airwell Group Specials section on our website at http://www.airwellgroup.com.au/pump-shop/airwell-group-specials to find all our Field Day season offers
2012 Field Day Special
As a special promotion over the 2012 Field Day season Airwell is pleased to offer the following:
$500 Off
When you place an order during the 2012 Field Day Season
**Offer Valid between 27th August and 30th of September**
To take advantage of Airwell's 2012 Field Day Special please contact Tom Sedgwick on 0418 844 331 or email Tom at tom@airwellgroup.com.au